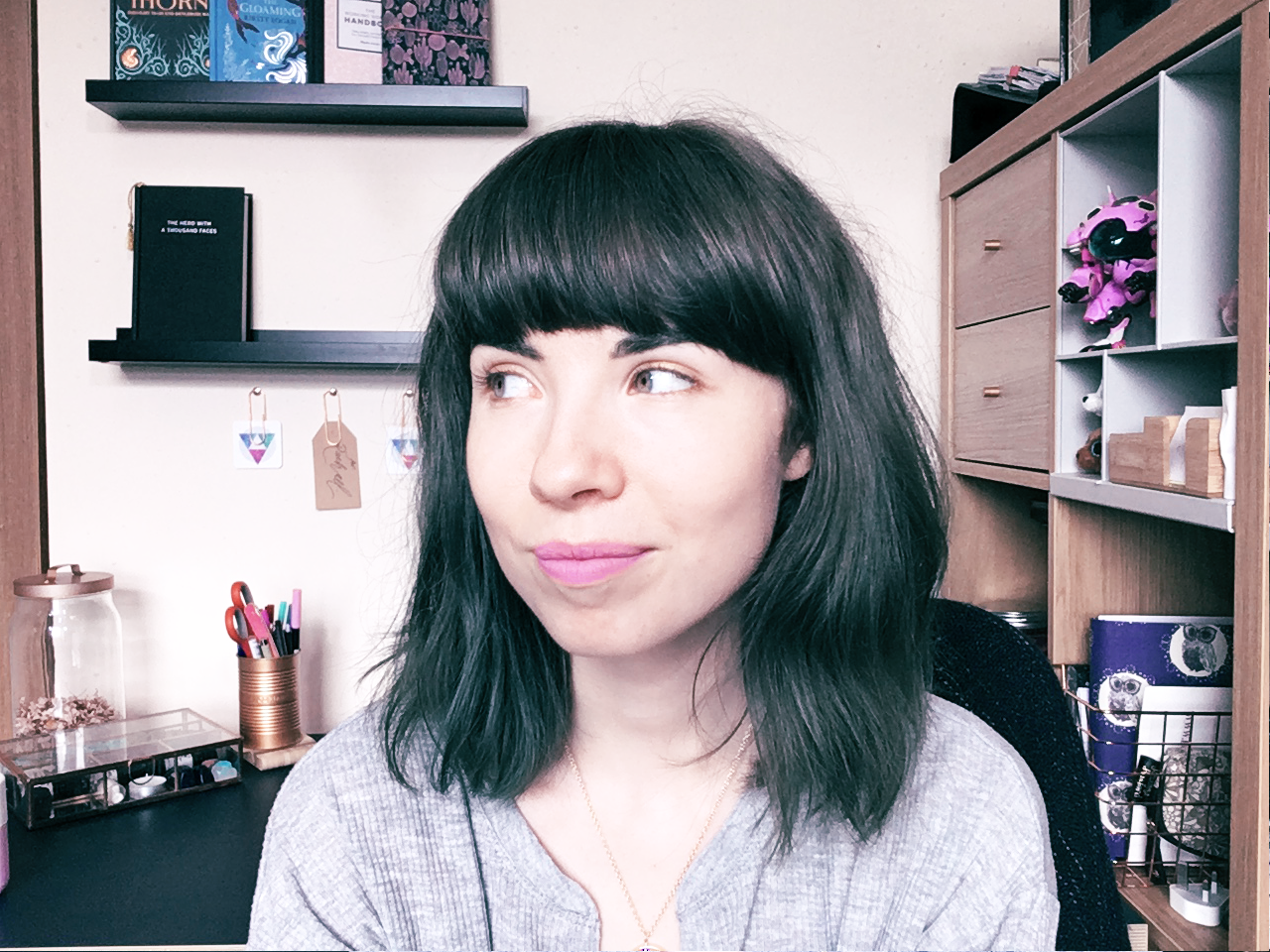 I'm grateful to work with amazing, creative writers as clients
Here's what some of them had to say about working with me in their Novel Navigation Sessions.
NOTE: I am not currently taking on any new clients for sessions. If you'd like to be notified when I have new products or services available make sure you're signed up for emails.
Mikaela Withers
Writer and academic writing consultant working on her first novel The Forest in Winter
"My sessions with Rachael have been so inspiring and instructive.
I've struggled with finding a way to manage an idea that always seems a bit fuzzy at the edges, and Rachael's ability to structure the sessions and set clear achievable goals has made so many parts of my novel become much more concrete.
One thing that continues to impress me is that, despite Rachael always being prepared with an agenda, when questions arise organically that we didn't plan to discuss, Rachael is always happy to answer them on-the-fly. I never feel like she's following a script, or that a new question is off limits. She's flexible and offers a fresh perspective with practical advice that makes every problem imminently solvable. Despite my nervousness and anxiety, Rachael has put me right at ease in our discussions, and never makes me feel silly or small for asking a (sometimes silly or small) question.
Perhaps best of all, I'm consistently amazed that our sessions stay with me for weeks, even months afterwards. I find myself making discoveries and coming to new understandings about various aspects of my work because of something we discussed weeks earlier. I find her write-ups and willingness to check on my progress the next week makes me accountable and productive.
I can honestly say that with Rachael's help, I am beginning to realize that this project is going to be more than just an idea, and that I am, in fact, writing a novel."
"The session I did with Rachael helped me start writing again after three years dry on my books.
Even though I have a little following and got good feedback on my previous books, I've been on writing hiatus for about three years and getting back on track has been really hard. The morning after my session I wrote for almost an hour (887 words!) - it may seem small to some but it's huge for me!
Rachael is very professional and friendly, and made sure every step of the way to help me find solutions and not take over the story. She was able to easily juggle with the plot embryo method and structure thoughts when that was hard for me. I felt secure knowing that she was there to help me organize the whole thing and find what was missing.
I'm doing another session with Rachael when I'm done publishing this story - this time I have a sequel to write that my fans have been waiting for for a long time!"
Irma Geddon
USA Today Bestselling Author of Cupid's LoveSick series, working on her third installment, A Touch of Frost.
Laura Nettles
Writer and VFX Lighting Artist. Writing a five-book paranormal murder-mystery (in space!)
"I'd recommend a session with Rachael to any writer just getting started, hitting a wall or who needs a spark of inspiration.
I could tell she'd really read my outline and was invested in my story. Thanks to the session I had a breakthrough on the theme of my novel series - this was the most helpful part of the session and alone worth the booking. Soul searching to see if I have chosen the best theme for my series and how I connect with it personally has motivated me and sparked a brighter fire."
"Brainstorming together with Rachael was collaborative, fun and broke my problem down into manageable chunks.
Since the session I've focused on backstory for my MC and on developing each character's Plot Embryo, rather than just having a huge one that I jammed all my characters into.
She was really approachable and took the time to go through everything in detail. Rachael knows that one size doesn't fit all and had a tailored approach to my specific problem - it felt like she was just as invested as I am in the story."
Sim Bajwa
Writer and bookseller published in Nasty Women and working on a novel about magic, sex workers and revolution.
Tatiana Mejia
Writer and social worker working on her first novel about magically forged paintings.
"I was worried I was too early in the writing stages to book a session and that I had too many questions, I didn't know how to narrow down what to work on and Rachael helped me with that immensely.
The session helped me get a better handle on my main character, the plot, and a clearer idea of an organization that functions as the antagonist, and their role in the story world.
She helped me identify things I need to address I wouldn't have discovered until much later (or at all). The PDF write up of the session has given me a reference point when I sit down to work and don't know where to start.
I'm so new to writing it can feel like I'm floundering, but having someone to talk it through with was so much more helpful than me just fighting with my brain.
I was nervous, but Rachael was so easy to talk to, patient and able to follow my jumpy brain. She was prepared in ways I didn't expect or wouldn't have thought of!"